Today is Record Store Day, a day that independently owned record stores come together with artists to celebrate the art of music with special events and CD or vinyl releases – nope, no iTunes here!
I feel fortunate that I grew up listening to vinyl from my parent's collection and my first memories of buying music were from the independent Double Four records in my tiny home town (still going). Yet I know that some of my friends in their late 20s don't even know how to play a record, and just a couple of generations younger will never have owned a single or album in its physical form. Call me nostalgic, but I find that kind of sad. Getting excited about a new album, rushing down to the shops and physically holding it in your hands, then taking it home for the first play was all part of the charm. Finding something rare or imported (this was pre-internet days for me) was just the best feeling.  And as much as I love/work with/am thankful for the internet – it just can't replace that feeling – or sleeve notes, or the artwork that comes with them.
So here's my little ode to record shops, with some vinyl-shaped vintage, handmade and photographic inspiration.

I LOVE old record players, especially those by Dansette and am still on the hunt for the perfect Popular model (left), preferably on legs. I'm already lucky enough to be the proud owner of a travelling Dansette record player like the one on the right, but in white.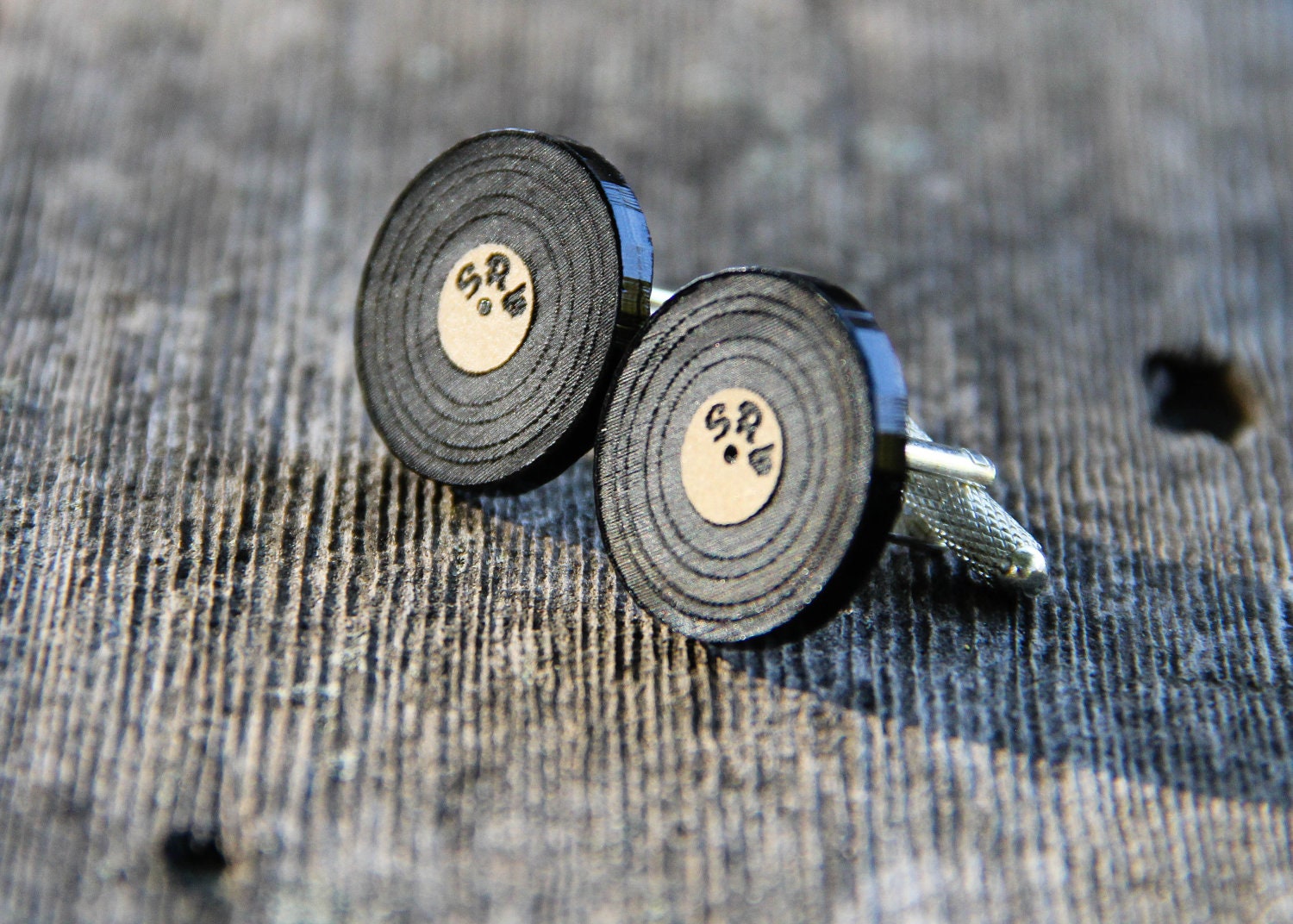 These personalised record cuff links are the perfect gift for any record-loving gent, or this brooch by bRainbow for the ladies.
Love vinyl? Love each other? Awesome, how about a print to commemorate the day you tied the knot?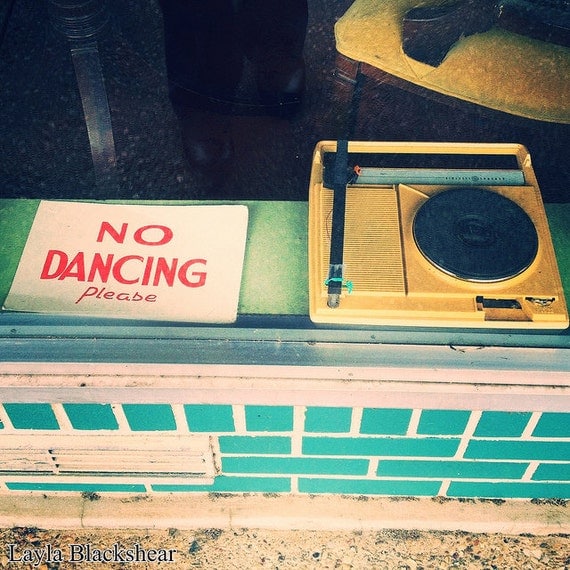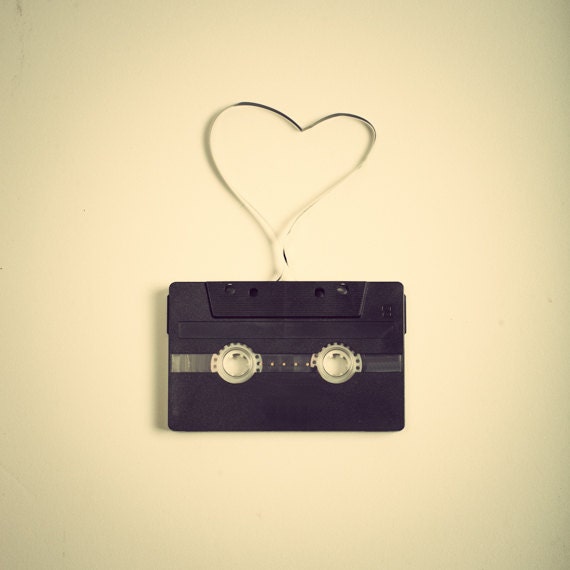 Ok, so this is a cassette but I'm a child of the early 90s, so this type of analogue recording still has a place in my heart.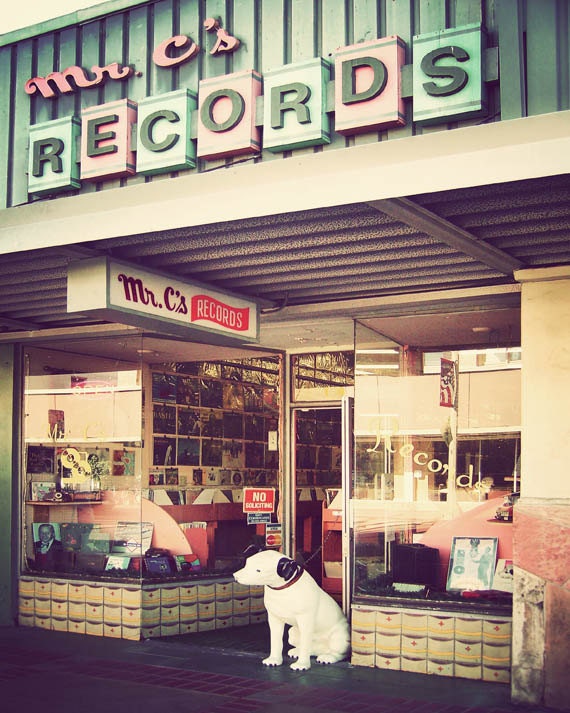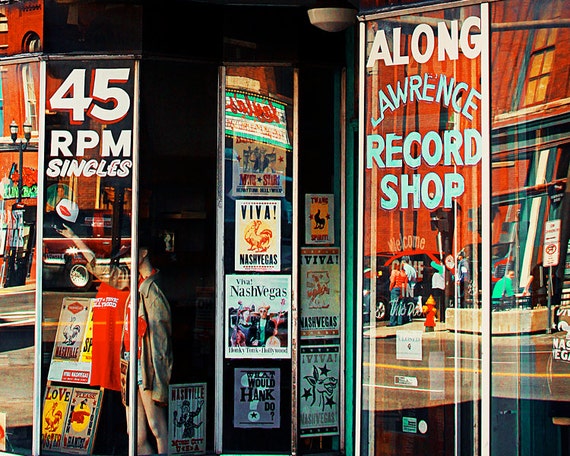 Vinyl, record player, books, teacups and THAT moustachioed record folder – everything about this is perfection!
(Source 1 | 2 – unknown | 3 | 4 | 5 | 6 | 7 | 8 | 9)
Have you heard of 'sleevfacing'? A great use of the sleeve whilst you're listening to its contents. Search for it on Pinterest, you won't be disappointed.
You can find out more about record store day and all the releases at www.recordstoreday.co.uk. I've been hearing them all week on 6Music and there's some really great stuff.
Do you have any record store or vinyl memories? I'd love to hear them.